Babaji's Cave
These photos were taken by a Self-Realization Fellowship devotee in April and May of 1999.
---
(Click on images to enlarge)
---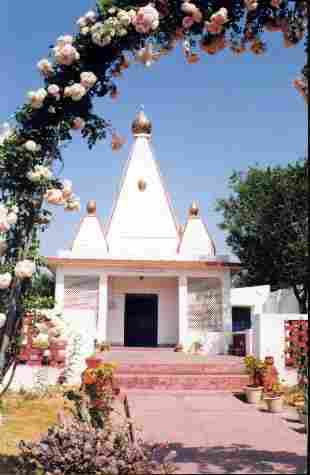 Krishna Temple at YSS (Yogoda Satsanga Society) Ashram at Dwarahat.
---
Dedication plaque on wall of ashram.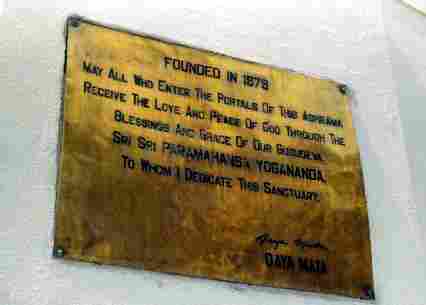 ---

YSS Ashram at Dwarahat
---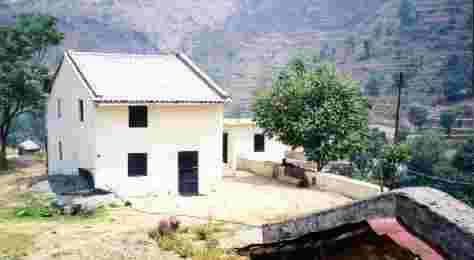 Retreat Center under construction about 6 miles from YSS Ashram.
---
---
At the trailhead of the path to Babaji's cave. It is a 4 mile hike -- at times strenuous and steep -- from the trailhead to the cave.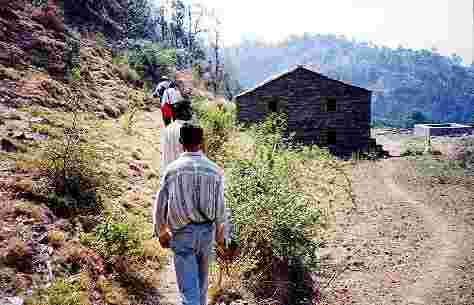 ---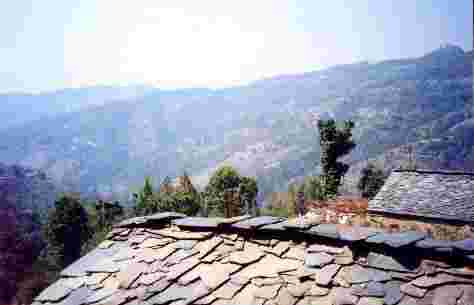 A view from the trail.
---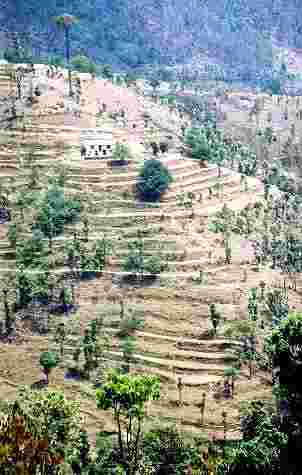 Another view from the trail. These terraced hills allow the local people to farm some of the land and they help prevent erosion.
---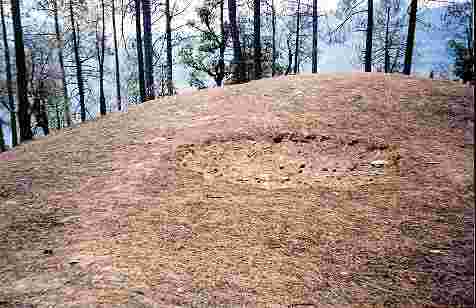 This is where some of the devotees say Babaji materialized the palace (see Chpt. 34 of Autobiography of a Yogi). It is about 200 yards downhill from the cave.
---
Village children who live near the ashram.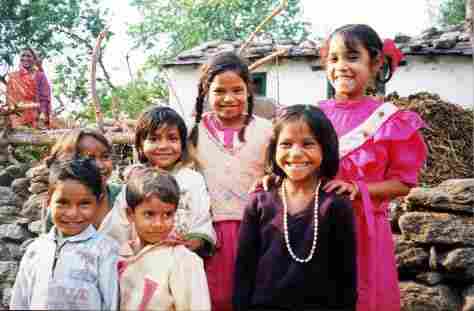 ---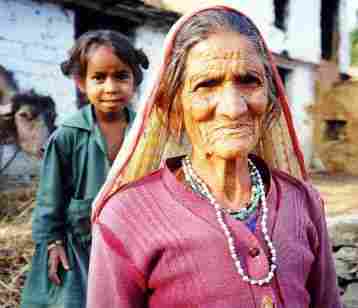 Village woman and child, a short walk from the ashram.
---
Getting water from the village water well.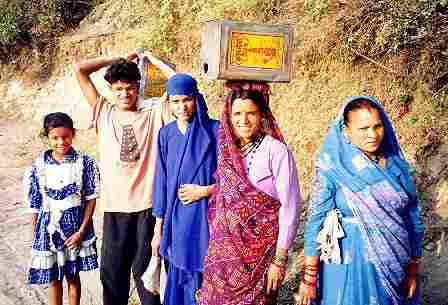 ---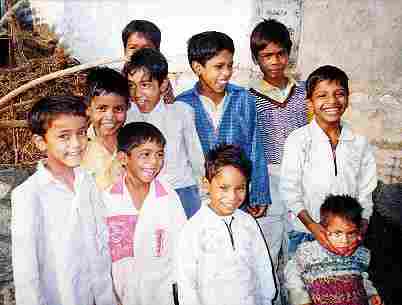 Village children.
---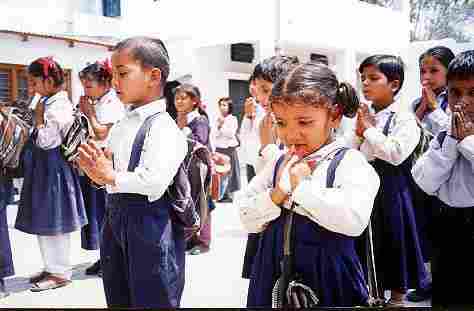 At an elementary school on the ashram grounds. The day begins and ends with a prayer to Master and the Gurus.
---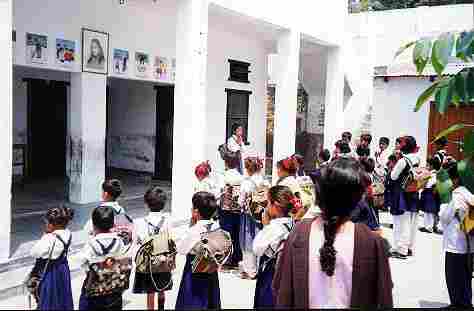 A deep sense of spirituality pervades this small school for the children of nearby villages.
---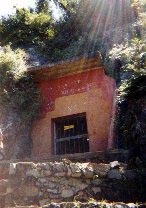 "Lahiri, surely this cave seems familiar to you?"
Local Yogoda Satsanga Society (YSS) members have constructed a protective wall and gate for this historic site.
---
If you would like to contact the photographer, email him at
j_bibler@fastmail.fm
---
Be sure to see
Bro. Devananda's India Trip
, which includes a visit to Babaji's Cave.
---
Matha Rather's video of Babaji Pilgrimage

1. Babaji's cave: Preparing

2. Babaji's cave: Hiking

3. Babaji's cave: Meditating

4. Babaji's cave: Leaving


---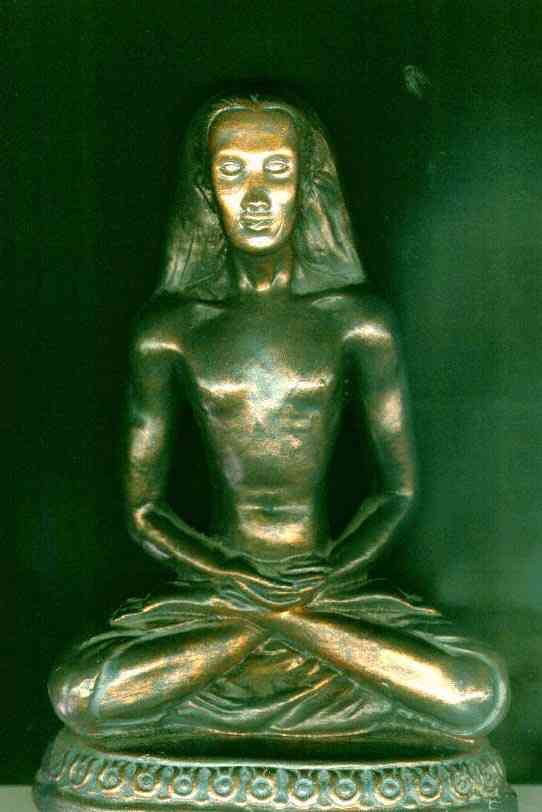 Babaji Statue is available at Sacredsource.com




[SRF Photos] [KCMG of SRF] [Christ & Krishna] [Yogananda in KC] [Babaji's Cave] [SRF Quiz]
[Saint Lynn] [Lotus Arch] [Excerpts] [SRF Links] [Thoughts] [Humor] [What's New]